I was thrilled to be able to pick the brain of fellow business owner and mama Kimberly Crossland of The Savvy Copywriter. Check out her expert guidance on how to keep your content wheel turning during pregnancy with the help of a ghostwriter.
---
Present one topic to a dozen writers and you'll get a dozen wildly different posts. It's the nature of the beast and it's what makes finding a ghostwriter so difficult. It's also what makes you so uniquely wonderful, which is why finding the right fit for a ghostwriter is so important.
Where to begin
To start your search, look at writing samples from the writer. Usually, you can find these on their website. If you're looking at agencies, it can be a little bit trickier. Find the agency with the tone/voice on their website that best matches yours. They're the ones who are most likely to hire writers similar to your style.
Find out details about what they do/don't do as part of their services
As you start to interview writers/agencies, be open about your expectations. Don't assume the writer is willing to do something (or everything) that you need. For example, some writers don't find images or take screenshots and add them to posts. Others don't upload posts directly into your CMS. Transparency up front will nip any of those uncertainties in the bud and save you a lot of precious time finding the right person for the job.
It's important to remember you get what you pay for. Budget enough for a quality writer. After all s/he is representing you. Depending on what you need, expect to pay between $50 and $200 per post. Some writers factor logistical details (like formatting, scheduling, promoting posts) into their price. Others work with their own VA. Other times, business owners already have a VA they trust and lean on to continue with this type of post prep and follow up during maternity leave. Because everyone is different, it's important to talk about up detail up front so nothing falls through the cracks.
Figure out what they need from you to successfully produce your content
One of the first things a quality writer will ask for from you is who you're writing for. Your writer needs to know your target market just as much as s/he needs to know you. Send over any avatars or customer profiles you've put together, or jot down a few notes about the important attributes of your audience.
It's also a good idea to get on the phone with your writer before you go on maternity leave. This is all about the writer hearing your voice. If you go through an agency, ask to speak to the writer and communicate directly with him or her as soon as possible. The more your writer hears you speaking/sees your writing (both in your content and via email), the easier it is for him/her to pull out your small nuances and quirks.
When you've found one or two writers who you think would make a good fit, give it a test run. There's nothing like seeing the writer's deliverable to truly know what you can expect. It's important to be ready to pay the writer full price for this test run so they deliver the same quality of work you can expect to receive if you hire him/her.
Stay tuned for next week's post when Kimberly will walk us through how to set up your content workflow for your maternity leave, including the 8 questions you need to ask to set you and your ghostwriter up for success.
Want more resources about outsourcing? Check out Chapter 4 of The Expecting Entrepreneur.
---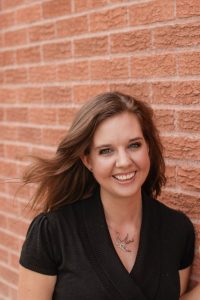 Kimberly Crossland is a fellow new mom and a full-time writer. Visit her website to get more insight into content-driven marketing and how to run a business with a baby beside you.