The Expecting Entrepreneur™ is a strategic advisory firm focused on parental leave planning for founders. Since 2015, we've worked to disrupt the dominant narrative that growing a family is incompatible with growing a company, and provided practical tools to ensure that founders, babies, and businesses all thrive during the perinatal period.
The Expecting Entrepreneur™ is led by Arianna Taboada, MSW, MSPH (she/her/ella) and provides advising, public speaking, group master classes and courses, and a practical guidebook on parental leave planning for entrepreneurs.
Arianna frequently speaks and writes about parental leave as an issue of social justice, human rights, and economic equity. Her work has been published in peer-reviewed scientific journals and featured in business and finance media outlets such as Forbes, Elpha, and Her Money. She is the author The Expecting Entrepreneur: A Guide to Parental Leave Planning for Self Employed Business Owners (2021), and co-author of Degrees of Difference: Reflections of Women of Color on Graduate School (2020). Arianna is proudly bilingual, binational, and bicultural, and has spent much of her life working across the US and Mexico. She lives, works, and plays with her family in the Bay Area.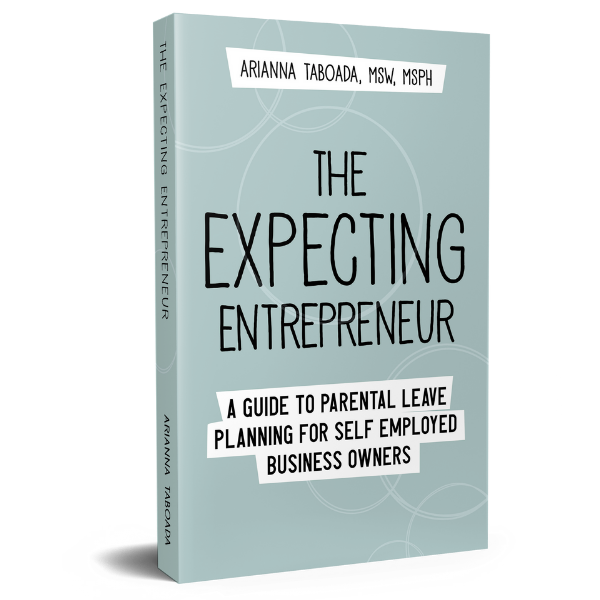 Available anywhere books are sold