Last week Kimberly shared her tips for how to find the right match for a ghostwriter. Once you have found the right person, it's crucial to set up a workflow. This post goes into detail about what questions you need to ask yourself to figure out what the ideal workflow will be for you.
---
Workflow is important because once you're on maternity leave, you don't want to have to worry about whether or not your content is getting created, posted, etc. Having a solid workflow in place before baby arrives means more peace of mind for you, mama!
Here's an example of workflow I use with my clients going on maternity leave
Everything happens in Google Drive. Before maternity leave, I set up an editorial calendar with content ideas and an area for notes of what should be included. This way, there are always ideas in the queue. I'll then write/schedule/plan as many of these ideas up front before maternity leave begins so that there's a healthy amount of content ready to publish, no matter when baby arrives.
Many writers have their own workflow in mind, but maternity leave is a little different. You're not as responsive (and rightfully so!). You're also exhausted, which means you probably don't want to be worrying about answering a bunch of questions or editing a bunch of posts after 2 hours of sleep.
It's a good idea to get on the same page with your writer from the get go in terms of expectations.
Here are a few questions to guide you in developing your workflow:
Do you have an editorial calendar?
What tools (besides your CMS) will you use to manage your content plan before, during and after maternity leave?
How will you tell the writer what you want to have written?
How will you give your writer what s/he needs to put your thoughts on paper (it's always a good idea to give your writer some direction on ghostwritten posts. After all, you're the expert).
How will your writer deliver the work to you?
How will you edit/ask for revisions?
What will you expect from the writer after the post is written?
Do you use images in your posts? If so, how many?
What other questions did you ask when hiring a ghostwriter? Share them with me and I will add to the list!
Want more resources about setting up workflows & delegating? Check out Chapter 4 of The Expecting Entrepreneur.
---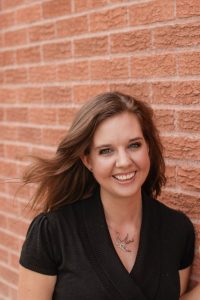 Kimberly Crossland is a fellow new mom and a full-time writer. Visit her website to get more insight into content-driven marketing and how to run a business with a baby beside you.