The answer to the question of "who should I hire?" really depends on a few factors.
To find the right answer for you requires considering the amount of planning you can feasibly do before your leave, your budget, the level of involvement and/or responsibility you want your team member to have and what you want to have happen while you are away. You will also want to factor in the timeline left to prepare for the big event.
Here are some of the typical roles and capabilities of each type of team member to help you figure out which may be the best fit for your maternity leave needs:
Online Business Manager (OBM):
Responsible for managing a team and/or projects;

Strategizes and handles the business and your clients without needing your input;  

Streamlines your business by analyzing workflow, saving time and money;

Creates a

Standard Operating Procedure Manual

Offers an insurance policy if a team member leaves, minimizing retraining and back and forth communication (not to mention stress levels!);

Adds consistency in your message and business activities;

Creates and implements a plan for keeping the business going, and your clients and future clients taken care of;

Ensures other team members have clear instructions and a resource to go to in your absence;

Ideally, hired prior to maternity leave to set up the business prior to your leave, or during your leave, if there is insufficient planning time prior to your leave;

In general, rates for OBMs range in the $50 – $80*+ / hour range depending on skill set and experience.  They can be hired hourly or on a retainer, and quite often via a cost-effective package that can be customized to your needs.  Many OBMs are compensated with a base and incentive as well.
Virtual Assistant (VA):
VAs are task oriented, and can follow through on a plan that is set up for them, such as in a Standard Operating Procedure Manual;

Various levels of VA skills allow you to choose what you need:

Lower level VAs ranging from $5 – $20* / hour can take care of simple, repetitive tasks, such as cut and paste projects, scheduling, data entry etc.;  

A mid-range VA  with the ability to create and send out email campaigns, handle social media, update your website, etc. will range in the $20 – $35* / hour range;  

For higher level VAs, many of which have teams of their own and can create sales funnels, leadpages, handle launches, etc.  you will need to budget $35 – $50* / hour.
Note that salary ranges are approximate and will vary according to regional trends, skills sets, and experience.
There are benefits to both OBMs and VAs, and whatever option you choose really depends on your business, timeline, and most of all, you. Not sure which direction you should go in?  Take my FREE no obligation quiz HERE and I will get back to you with the results!
Want more resources about outsourcing? Check out Chapter 9 of The Expecting Entrepreneur.
---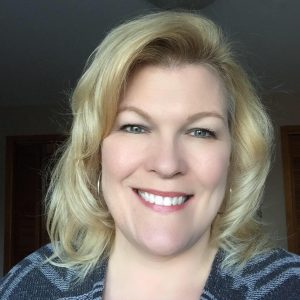 Holly is an Online Business Manager and owner of HJ Virtual Solutions,  specializing in efficiency, systems, and onboarding.  With over 30 years experience in a wide variety of areas including: management, sales, marketing, human resources, and finance, Holly brings a well-rounded offering to her clients.  
Efficiency and systems management, along with a strong emphasis on customer experience are the key aspects Holly integrates into her business.    She helps her clients free up their time to engage in the creative, income generating activities that they are passionate about which allows them to create the successful business they have dreamt of, without having to do "all of the things".  
A self-proclaimed cat lady, Holly shares her life with her wonderful husband Darren, her two overgrown shepherd pups, Luna and Tytan and 4 cats, Nikita, Casanova, Misty and Xena. She geeks out on tech, home renovations, and loves spending time with her family and two grown daughters, April and Melanie.  You can find out more about Holly at www.hjvirtualsolutions.com.