Meg and I bonded over our nerdy affinity for systems and tools…especially as they relate to planning for maternity leave. If your to-do list is as big as your belly (and growing), setting up systems may not be your priority … but it should be. I'll let Meg tell you why and how:
---
I believe systems help
all
businesses grow, but they are especially essential when your time needs to flow more to the life side of the work-life balance.
Giving birth to another human & nurturing that little kiddo is absolutely one of those times.
These systems are especially important to me because I didn't have them when my son was born in 2014, and my web design business faltered — I'd set up ways to serve my existing clients in my absence, but nothing to bring in new clients during my time off.
But since I got pregnant with baby #2 (due in August 2017!), I've been thinking a lot about ways to automate & streamline so that when the time is right to step back into my office, I'll have a pipeline of people waiting to work with me.
Here are 3 systems to get set up now, so your business can keep growing & evolving, even when you're breastfeeding & binge-watching "Gilmore Girls" on Netflix (or maybe that's just my plan):
Introductory Nurture Sequence System
One of the challenges of taking extended time off from your business is the time it takes to ramp up again when you are ready to get back to it. I love an introductory nurture sequence to help you capture and keep leads warm without lifting a finger.
Start with a killer opt-in. The first step is to get people signing up to hear from you. Once they're on the list, don't make them wait for pre-scheduled newsletters or worse, a catch-up email when you get back. (That's the internet equivalent of expecting 2-day Prime shipping on your baby monitor and receiving your product in a damaged box 2 months later.)
You can set up an automated, pre-written series of emails that allows you to tell readers more about who you are & how your business is different, which will help them to know, like & trust you.
You can ask new subscribers questions about how they found you & what they're looking for.
You can also increase your value by sharing more relevant links or downloads with them, so they see you as a wonderful & knowledgeable resource.
When writing your sequence, keep your "ask" in mind.
Typically these e-mails moves somebody along toward working with you.
When you are back from maternity leave, you may want to suggest a free consult … but not right at first, while you're only putting in fewer hours.
Instead, it can be a great idea to send them into an evergreen sales funnel, which brings me to system #2.
Easy Entry Point Sales Funnel System
It's basic good business practice to have an easy, low-priced entry product.
We're talking e-books, evergreen mini-courses, paid webinar.
Make these available on your website (you'll need a payment system, too) and use your nurture sequence to lead people into them.
You may even need to plan the next step for people after they buy in: Yup, another nurture sequence.
Think about where you are sending them—do you want them to get on your waitlist for the course you are launching after time off, or schedule a call about a package?
Know what's next and lead them there.
Scheduling and Autoresponder System
A scheduling system is going to be your friend.
People who want to connect with you can set up a time to meet—even if you aren't working at the moment.
Pro tip: Don't open up every available moment on your scheduler (even though you feel like you should because you haven't been around much). You need time to do other work and too many calls all at once can wipe you out.
In addition to your scheduler, use an autoresponder to keep people in the loop about your status.
Let people know that you aren't in the office regularly (or at all for a time) and when you will respond.
You can also use an autoresponder to share resources, such as people you recommend while you are unavailable or people who you've hired to help clients.
If you do nothing else, get these 3 systems set up while you are still pregnant, so your business can keep running smoothly while you get to know your little one. As a bonus, they'll keep things humming along when you are back to work so you can keep your focus in the area where you shine.
Want more resources about setting up systems for your business? Check out Chapter 4 of The Expecting Entrepreneur.
---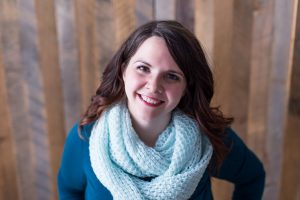 Meg is a designer & online marketing strategist who partners with solopreneurs & small businesses to make their businesses look beautiful and act efficiently, and to turn their websites into their best employees. Find out more at Casebolt Creative.
Want to talk more about getting your website & business ready to take a break? Set up a call with Meg (there's that online scheduler link in action!) to see if she can help you out.