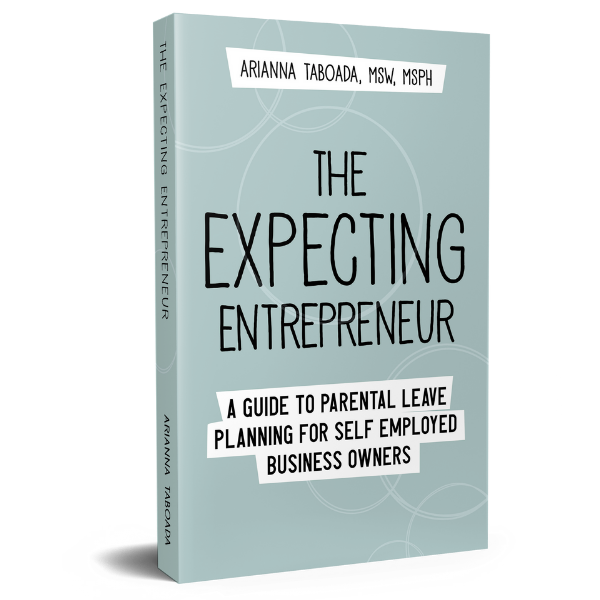 Available anywhere books are sold
Your life is baby-ready—but did you babyproof your business?
When you're the boss, planning for much-needed parental leave, making money, and the survival of your business can feel overwhelming. You deserve to recover from childbirth and transition into this new chapter without the stress of work.
How do you design a parental leave that works for you, your family, and your business—without sacrificing entrepreneurship success?
In The Expecting Entrepreneur, parental leave consultant Arianna Taboada provides a step-by-step blueprint for expecting business owners to plan parental leave while ensuring that their small business runs smoothly and successfully in their absence. Full of easy-to-implement strategies and diverse case studies of women entrepreneurs during pregnancy and motherhood, this is your guide to confidently prioritizing your health and your baby with a leave that fits your business model.
You'll discover:
A foundation of five principles for planning your ideal leave.
Scientific evidence on the importance of parental leave for you, your baby, your business.
How to update operations and client communications to keep day-to-day tasks moving forward.
Financial options to fund your time off when paid family leave isn't possible.
Strategies to ease the transition of returning to your business postpartum.
In the absence of a company policy, you have the power to design your parental leave, your way! Get The Expecting Entrepreneur to prepare yourself and your business for your promotion to parenthood.
Getting ready to take parental leave? 
Download the "Five Guiding Principles for Planning Your Parental Leave" resource to make sure your plan covers these key areas